LA Nebuta
Nebuta first appeared in Little Tokyo on August, 2007
On August 19, 2007, Nebuta first appeared in Los Angeles Little Tokyo.
This was the first landing in the mainland U.S. As the final float of Nisei Week Parade,
17 ft high huge Nebuta Float "Samurai Warrier" showed up illuminated with over 600 lights in the evening darkness.
Nebuta was created by Mr. Hiroo Takenami, a 20 years-career master artist of Nebuta Float creation.
The float was shipped to Los Angeles in pieces.
On Nebuta Parade, more than 200 dancers "HANETO",
"taiko" drummers and Japanese flute players accompanied the float.
Search by words like "Nebuta Los Angeles " in websites such as "You Tube",
then you will be able to realize the impact Nebuta has given to the attendants and community.
Kodomo-Nebuta 2009 & 2010 Nebuta in 2007 Nisei Week was perfectly successful.
LA community requested us to continue the Nebuta event in Los Angeles
for taking over the experience, emotion and impression.
"Kodomo-Nebuta" was held 2009 under that background.
Kodomo-Nebuta is a small Nebuta float, which is created by smaller group in Aomori.
It is designed, created and played only by small group.
It would be a good experience for our community to plan, create and perform a festival.
It is small, but "Home-Made" here in Los Angeles, but grows up in this community oversea from Japan.
2015 Something New! Born in the USA Nisei (Second Generation) Nebuta!
2007
See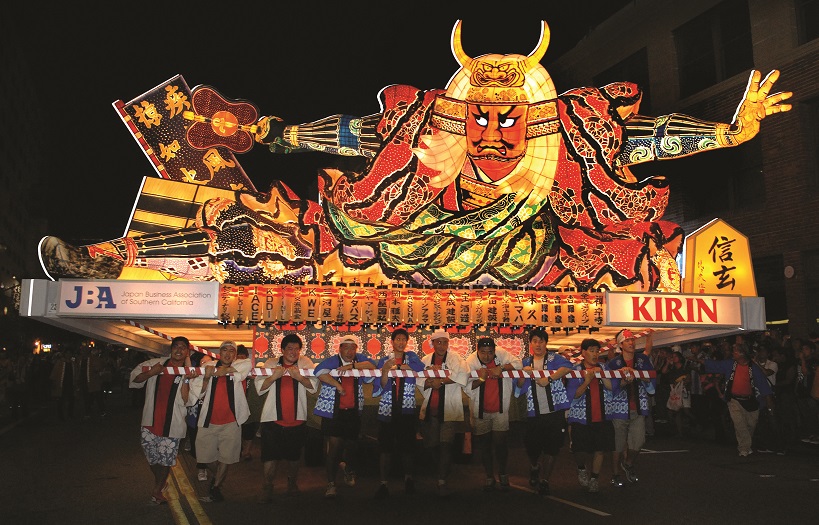 2009 & 2010
Create, Move & Join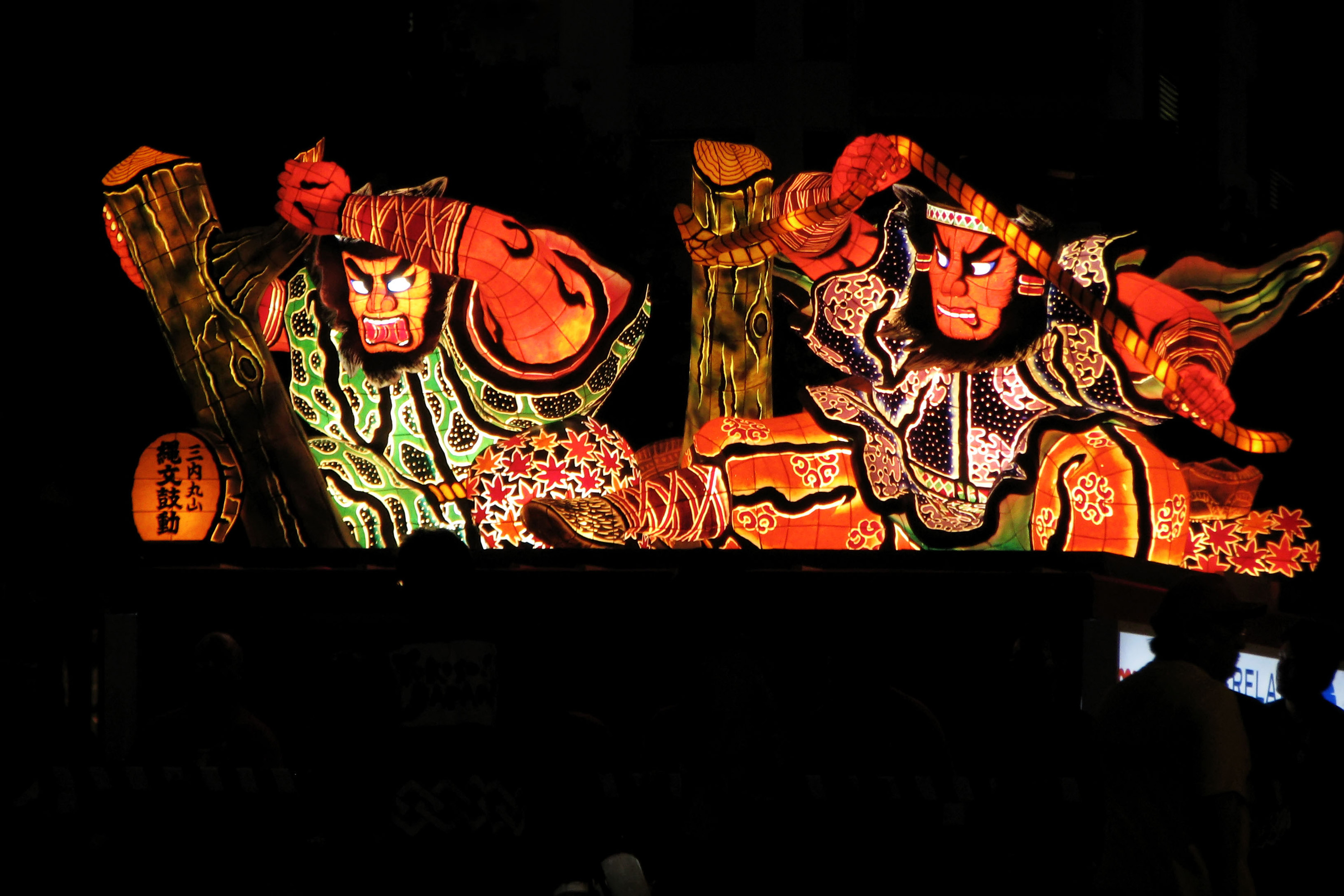 2011 ~ 2014
Continue the legacy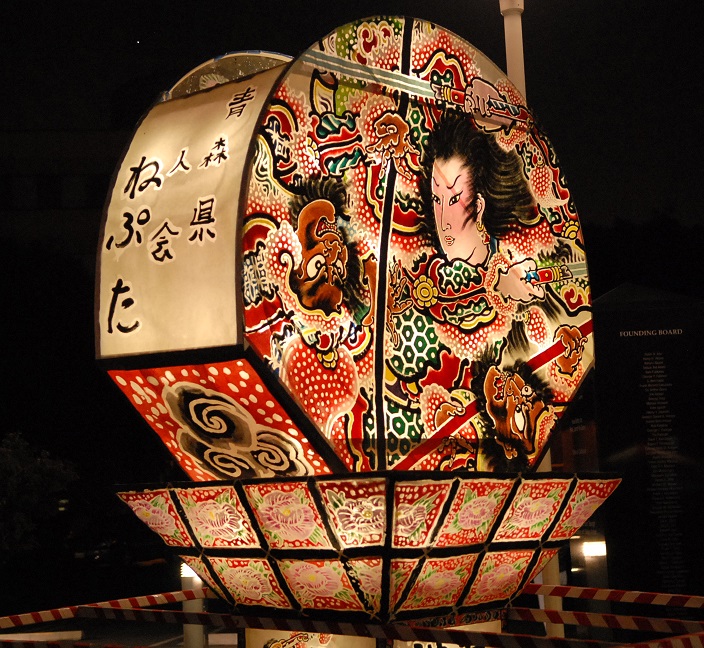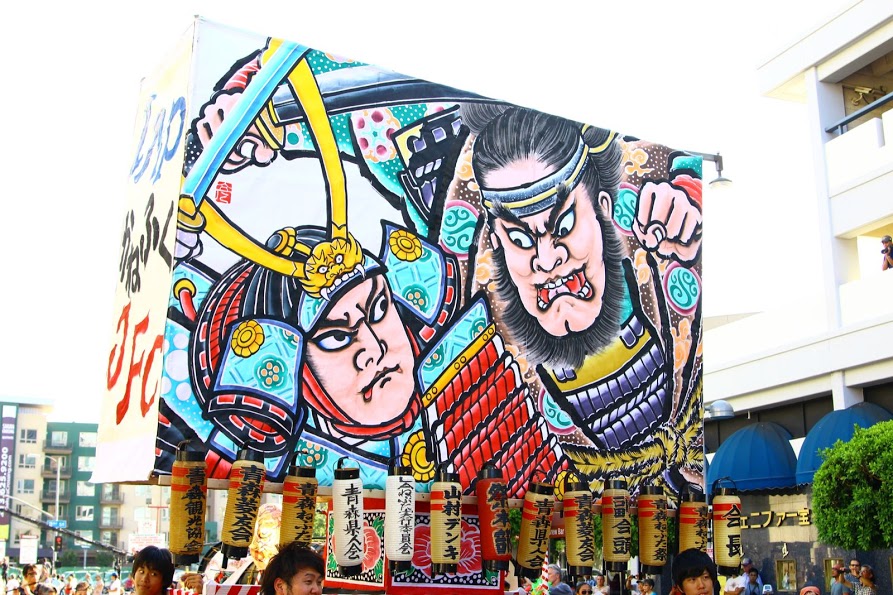 2015
Something New !
Born in the USA
Nisei (Second generation) Nebta!

2015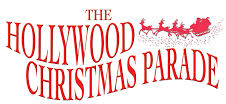 The "Hollywood Christmas Parade," one of the major winter events in Los Angeles,
is in its 84th year; the 2015 parade will take place on Sunday, November 29,
as it starts on the red carpet in front of the Chinese Theatre and the Dolby Theater
(the venue where the Academy Awards are given annually)
and goes down to Sunset Blvd., a distance of about 3 miles.

Every year, the parade gets a boost of excitement
as Hollywood celebrities, famous people, marching bands,
and enormous floats take part in this joyful occasion.

This year, "Nebuta" will participate in the parade,
marking the very first time that a Japanese festival is included in the Hollywood Christmas Parade.
Since 2007, "Nebuta" has been a part of the Grand Parade during the Nisei Week Celebration held every August in Little Tokyo.
This time, the Nebuta team will feature the "Crossing of the Strait of Tsugaru by Yoshitsune,"
the float seen in this summer's Nisei Week parade.
The Hollywood Christmas Parade will be broadcast on TV across the United States.